About
MALLORCA FOOTBALL EVENTS
Mallorca Football Events is an established and experienced Dutch company who successfully organise large-scale football tournaments in the Netherlands, Ibiza and Mallorca.
For over 38 years, they have professionally arranged International tournaments; participating teams include Government teams, amateur teams and walking football teams.
The Mallorca Football Tournaments are held annually in Mallorca. Teams from all around the world participate in these tournaments. There are three versions of these tournaments:
- Mallorca Football Tournament open to the Police, Fire Brigade and Military personnel, Customs, Municipalities, Ministries and other serving authorities;
- Football Tournament open for all types of amateur teams, recreational teams, corporate teams, and social teams, etc.
- Mallorca walking football tournament is open to all walking football teams (m/w)
ORGANIZATION:
See below the organization of the Mallorca Football Tournament. Swipe to the right to see the photos of the staff.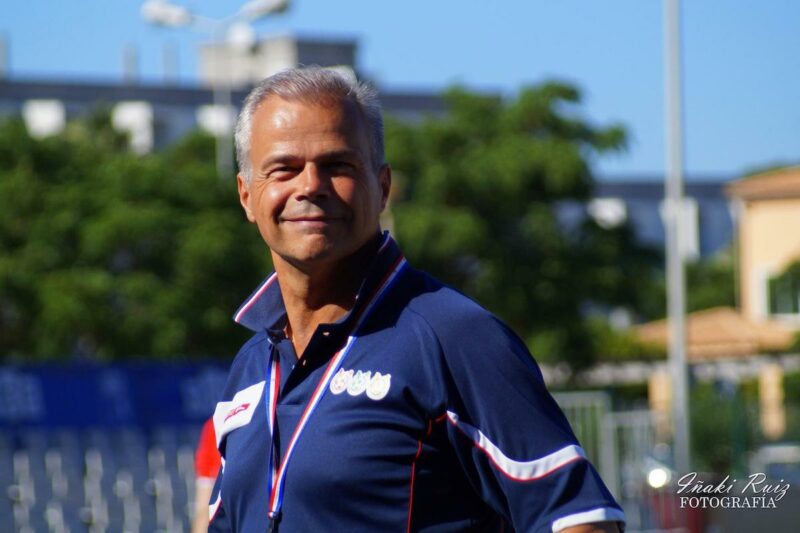 Mallorca Football Events works in close collaboration with the local authorities and sports clubs on Mallorca & Ibiza. This collaboration means the participating teams play in modern sports installations that meet all requirements and provide all the conveniences needed by the teams. Furthermore, Mallorca Football Events works closely with Viajes Adramar, a highly professional tour operator, they are very experienced and provide all the specially selected hotels & apartment's (self-catering) within walking distance from the participating sport installations. Viajes Adramar personally assists with every team reservation and they professionally guide you through the entire booking process, from start to finish. Should you want to stay longer or take an island tour then Viajes Adramar will be on hand to help with any questions or queries that you or your team may have. If necessary, they will also assist and help with your Spanish visa application.
Mallorca Football Events means dependability
The organiser of the Mallorca Football Tournaments has been a reliable and involved partner for years for the teams coming to Mallorca. Mallorca Football Events offers the guarantee of a well organised and professional tournament where nothing is left to chance. The thousands of footballers (male/female) who have taken part in our tournaments over the years bear testimony to this.
Viajes Adramar
Gabriela Gatin and the Adramar team look forward to welcoming you to the Mallorca Football Tournaments. We are proud to have been associated with the tournament organisation from the very beginning. Our experience and professionalism allows us to help all the teams participate in a well-known and successful event.
Adramar Incoming Services is a long established company based in Palma de Mallorca, founded in 1990. Our work is to ensure that all the services our clients recieve are to a high standard, suitable hotels, airport transfers, excursions and special requests such as visa applications or extra rooms. Looking after the teams is just as important as finding the right accommodation and this starts from the moment you and your team register until you leave the island. We take our responsibilities seriously and our commitment to you and the team is there from the very beginning.
Gabriela will be available during the Mallorca Football Tournament representing AdramarIncoming Services, she will ensure that your stay is an enjoyable and help answer any questions you have.
We look forward to seeing you during the Mallorca Football Tournaments.
See you in Mallorca!!
Sales & Product Manager
Tel. +34 971 460 058
Fax +34 971 771 944
customerservices@adramar.com
www.adramar.com